Bio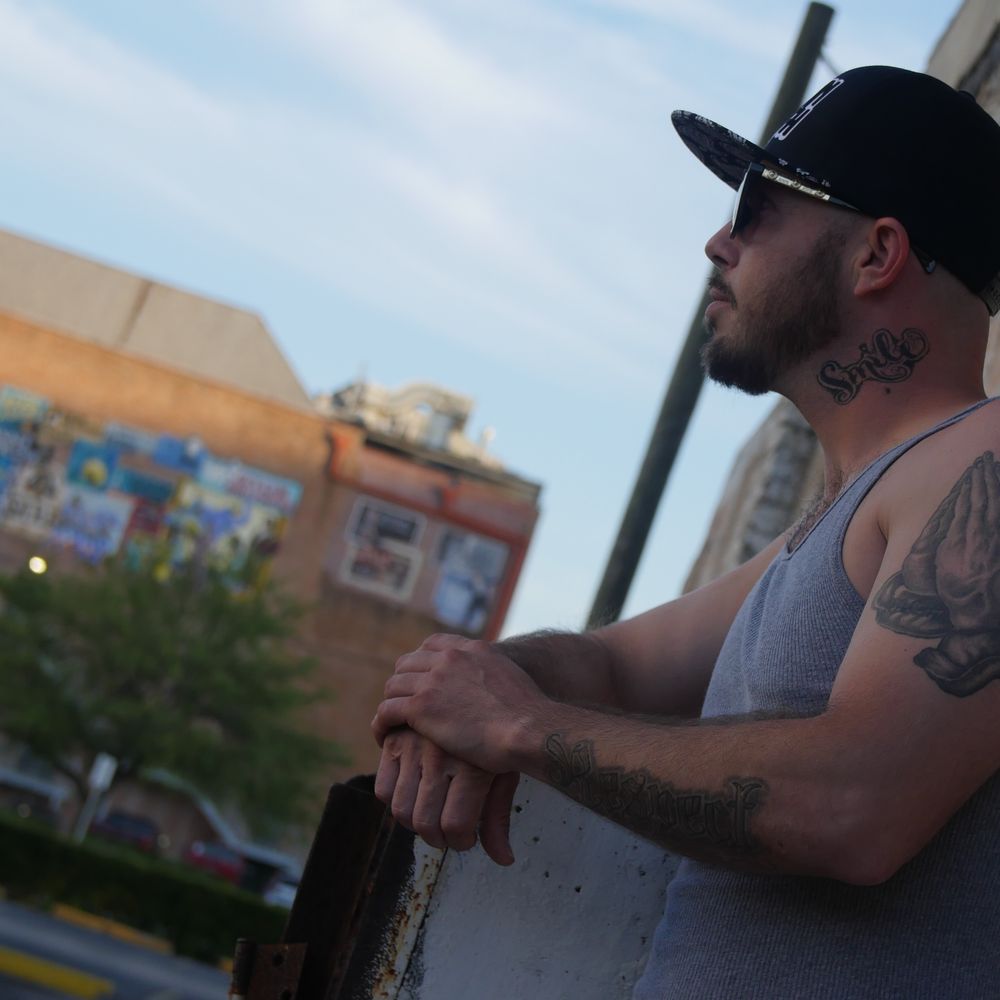 The Man Behind the Music
The Real Story
Artist Name : Marcus Money (formerly Real Flow)
Government : Marcus Wayne Simpson
D.O.B. : Sept. 2nd, 1986
Skills : American Rapper/Singer/Producer
Since early childhood, Marcus Money (Born Marcus Wayne Simpson in Houston, TX) has shown a pure love for music and poetry. By the time he was 7, his parents had divorced and he moved with his mother to a rough part of town. She remarried quickly an there was abuse in the household. By the time he made it to Junior High, Marcus (Known at that time as "Real") began writing and reciting remixes to popular hip-hop songs, favoring ones with lyrics about serious struggles and real problems. By this time, Real himself was struggling, associating with street gangs and experimenting with drugs and eventually crime followed. This led to Real having a run in with the police in 2004, where he was arrested for ecstasy, marijuana, and cocaine.
Real invested every spare dime he had throughout the years into acquiring his own home recording studio, and over time making constant improvements to it. With no help in any form to fund his passion, he became self educated and experienced in producing his own tracks as well as mixing and engineering his own recordings. Real is also responsible for his artwork on several of his own projects, namely his early material.
The name "Real" was given to him collectively by several of his good peers in regards to his no nonsense approach toward accomplishing his goals, and because of his authentic, sincere demeanor both inside and outside of the studio.
Real is a member as well as the founder of The Throwed Up Click, a group established in 2000. Four mixtapes were released over 2002, with distribution limited to street sales in Dickinson, Texas and surrounding cities. Even with it's word of mouth promotion and low quality production, those releases helped to raise awareness and get a buzz in the streets for Real's official releases which were to follow. Real is also a member and co-founder of Ghetto Raised Soldiers. He was featured on and produced four singles with the group, most notably "Ghetto Raised Soldiers" and "The Takeover". "The Takeover" created a large local buzz following it's release and special packed performance in Texas City in 2007.
2007 was also the year of Real's solo debut album "Wicked City Don". The controversial CD's gritty subject matter, offensive lyrics, and self glorifying title stirred a local buzz. 1000 physical units were sold within the first month of it's release.
His 2009 release, "Heart of the Hood" achieved international sales and distribution from the U.S.A. all the way to the UK, Germany and Australia. The album featured well known local Houston legends like K-Rino, and Klondike Kat of the South Park Coalition, as well as Sniper, R.O.B., Money (Koolade), R.A.Dubb and a handful of other local Texas rappers and singers associated with Blue Tape Records. The singles "It's Raining" and "She's an Outkast" sold well into the digital market.
A hectic life in the streets caught up to him, as he was working on his 3rd commercial release, "Twizted Dreamz", and he was incarcerated in 2010 and held on drug charges until late 2011, which is when the album was released. The album did decent numbers on digital platforms, due to Real's super loyal fanbase, but was cut short from promotion shortly after it's release, when Real decided to turn his life around and abandon his negative past rapping mode, for a more positive life and music style.
In 2012, He officially rebranded himself, adding "Flow" to his moniker as he has always been an avid "freestyle" (another word for flow) rapper. In 2012, Real Flow started in business with Flo Bott (Jayvon Smith), another Houston rapper, as Why Not Get Paid Entertainment, and hit the scene heavy, with a flashier image and slicker, less aggressive rapping style - one that made you groove and vibe. His music changed to songs about making money, coming out of hard times, jail time and supporting a family as he was working hard to keep him, his girlfriend at the time, and her son afloat. This can be heard on the "Why Not Get Paid - Follow Us" Mixtape. The mixtape got a lot of local support, which catapulted his live show game. He opened for national artists such as 2 Chainz, Paul Wall, Scarface and Bun B, to name a few. He also began headlining several shows around the city of Houston.
In 2014, Why Not Get Paid's Real Flow and Flo Bott split, and Real Flow left Why Not Get Paid due to creative differences following a successful mixtape release of "Follow Us", a mixtape that was fan-funded, where several businesses and fans alike donated contributions to have their social media handles on the cover of the album, to help promote and market it.
For the next few years, Marcus worked on stabilizing his music business entities as an entrepreneur, including establishing a new label in 2018 as Real Paid Records. Real Flow also had a press release at the turn of 2019 announcing his name change to "Marcus Money", aiming to get back to his roots by using his actual first name with the suffix he's always been motivated by - money.
He is due to release his long awaited 4th Studio Album titled "Who Am I" this year, with the official date still TBA. He's currently driving 2 hot singles from the upcoming album, titled "No Days Off" and "Nothing to Lose ft. Sal Mex". In a recent interview with us, when asked about his troubled past and his current trajectory, he had this to say.., "It's good to be sober and focused. It's been a long road, but this is just the beginning. I'm looking forward to sharing my experiences through my music." We're excited to hear his new music and see whats in store for Marcus Money in 2019